Research in Rett in US Supported by 2022 Federal Funding Bill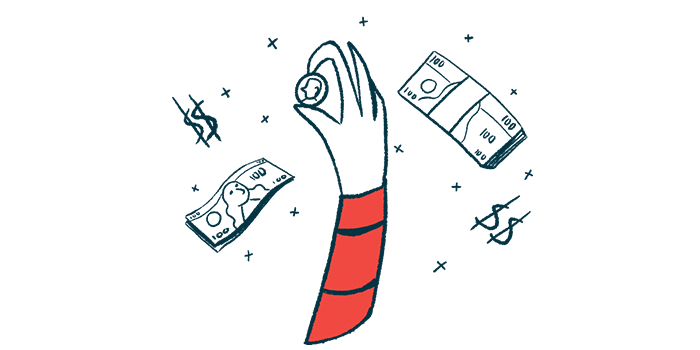 The International Rett Syndrome Foundation (IRSF) has seen its federal funding efforts rewarded in the U.S. as a bill — passed in early March for the 2022 fiscal year and signed into law by the president — will include possible research monies for Rett syndrome.
The rare neurodevelopmental disorder is now an eligible research topic for funding through the U.S. Department of Defense (D0D), the organization announced.
Members of the Rett community and the IRSF last year had launched a campaign to educate lawmakers on the impact of the disorder, which almost exclusively affects girls and occurs in nearly one of every 10,000 female births, and the need for resources to advance research.
A Rett syndrome support letter — sponsored by U.S. Congress members Abigail D. Spanberger of Virginia, and Brad Wenstrup of Ohio — was written to the House Defense Appropriations Subcommittee in honor of 5-year-old Brooke Mehta, who died in 2021 from complications associated with Rett.
"The passage of this bill will make way for much needed medical research that hopefully will lead to effective treatments and, one day, a cure so that other families do not have to endure the pain and loss that my family is experiencing now of a happy and vibrant little girl gone all too soon. This bill is Brooke's legacy," Leslie Mehta, Brooke's mother and an IRSF board member, said in a press release.
Rett syndrome is caused by a genetic mutation and results in several cognitive, sensory, emotional, motor, and lung and heart problems.
The condition is now listed for funding eligibility through the DoD's Peer-Reviewed Medical Research Program (PRMRP), which will allow scientists to apply for federal grants to search for treatments and a cure. The DoD PRMRP funds clinical research across a wide range of science and medical fields, aiming to enhance the health, care, and well-being of military service members, veterans, retirees, and their family members.
"As we remember Brooke's life, I'm committed to supporting all children that live with this rare disease — and that includes additional investments in research," Spanberger said. "In recent weeks, I am proud to have helped lead the charge to push this research funding across the finish line — and I continue to be inspired by Leslie's commitment to her daughter, their family, and other Americans who are working around the clock to find a cure for Rett Syndrome."
The IRSF recently announced it was providing $2.3 million in grants to support studies investigating new treatment targets and a cure. According to the nonprofit, it has invested more than $54 million in proving that Rett syndrome is reversible in mice and in developing multiple clinical trials.
The foundation plans to support community members in the process of applying for funding through the DoD program while awaiting further details on the federal awards.