Second adult with Rett given gene therapy TSHA-102 at lower dose
Phase 1/2 trial to judge safety, efficacy in 3 patients before testing higher dose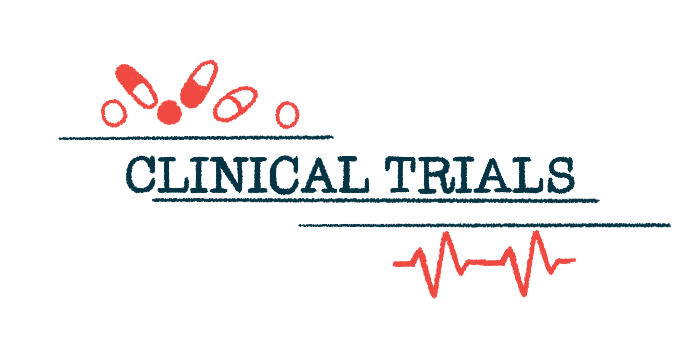 A second adult with Rett syndrome has been given the experimental gene therapy TSHA-102 in an ongoing clinical trial, according to an announcement from the therapy's developer, Taysha Gene Therapies.
"Dosing the second adult patient in the REVEAL Phase 1/2 adult trial in Canada marks important progress in the ongoing clinical evaluation of TSHA-102 for Rett syndrome," Sukumar Nagendran, MD, Taysha's president and head of research and development, said in a company press release.
TSHA-102 is designed to deliver to patients' cells a shortened but functional version of the MECP2 gene, mutations in which cause most cases of Rett syndrome. The therapy is administered into the spinal canal fluid, and it includes genetic regulators to target MECP2 expression to nerve cells and to prevent excessively high expression of the gene.
Experiments in mouse models showed that TSHA-102 delivered its genetic payload as designed and extended survival.
Phase 1/2 trial of gene therapy for Rett syndrome plans to enroll 12 women
Taysha is sponsoring a Phase 1/2 clinical trial called REVEAL (NCT05606614) to test the therapy in women with Rett syndrome. Participants will be given TSHA-102 at one of two doses, then followed for long-term efficacy and safety outcomes. The trial is actively recruiting up to 12 patients at a single site in Montreal.
The first participant was dosed with TSHA-102 in June. Early data announced by Taysha suggested that this woman experienced improvements in her motor skills, sleep, and breathing in the first few weeks after treatment, with no serious safety issues reported.
In line with the trial's protocol, findings in the first patient were reviewed by an independent data monitoring committee (IDMC) — a group of experts not connected with Taysha who are tasked with ensuring the safety of trial participants and the integrity of the data. The IDMC recommended last month that the trial continue to dose a second participant.
Another update is expected after early data on the second patient are reviewed by the IDMC.
"We look forward to reporting initial clinical data on the second adult patient and providing an update on the first adult patient in the low-dose cohort at our quarterly earnings conference call in mid-November," Nagendran said.
If all goes as planned, a third patient is expected to be dosed before the end of the year, according to Taysha. All three patients would receive a lower dose of TSHA-102, while subsequent enrollees would get the higher tested dose.
Taysha moving to test TSHA-102 in children with Rett syndrome
In the U.S., authorities have given Taysha the go-ahead to launch a study of TSHA-102 in children with Rett syndrome, and they also put the therapy on the fast track to speed its development. Taysha also applied to authorities in the U.K. seeking permission to launch a similar pediatric trial, and the company expects a response before the end of the year.
"The enthusiasm for a potential disease-modifying therapy among the Rett syndrome community is encouraging, and we remain focused on further evaluating the therapeutic potential of TSHA-102 in adults and expanding the clinical evaluation to pediatric patients with this devastating disease," Nagendran said.
Taysha recently announced that it would be discontinuing a gene therapy program that aimed to create a treatment for giant axonal neuropathy, another rare genetic disorder affecting the nervous system.
According to the company, this decision will allow more resources to be focused on developing TSHA-102 for Rett syndrome. Taysha recently raised $150 million to help support the development of TSHA-102.
"This strategic program prioritization is expected to extend our cash runway into the fourth quarter of 2025 to support the continued clinical development of TSHA-102 in Rett syndrome, a rare neurodevelopmental disorder with no approved treatments that target the genetic root cause of the disease," Sean Nolan, chairman and CEO of Taysha, said in a separate press release.
"We remain focused on continuing to evaluate the therapeutic potential of TSHA-102 in our ongoing REVEAL Phase 1/2 trial in adults and our planned pediatric trial," Nolan said.