Acadia to award $50K in Rett Sibling Scholarship program in US
10 scholarships for 2024-2025 will support patients' family members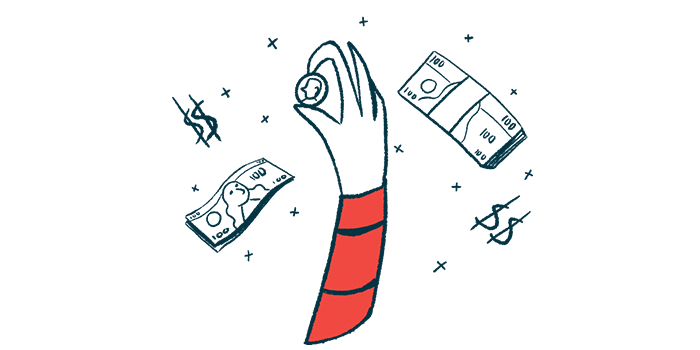 To recognize the hopes and pursuits of the siblings of those with Rett syndrome — while highlighting the disease's impact on patients' families — Acadia Pharmaceuticals has established the Rett Sibling Scholarship program for U.S. residents.
The new program will award 10 higher education scholarships of $5,000 each for the 2024-2025 academic year to siblings of Rett patients. Applications may be submitted online through 11:59 p.m. PT on Jan. 31, 2024. The  scholarship recipients will be notified in April.
Overarchingly, the program seeks to support siblings in families affected by Rett who need financial assistance to achieve their educational goals.
"Through our work with the community, we know how Rett syndrome can impact whole families and create particularly unique circumstances for siblings of those living with this condition," Bill Keller, Acadia vice president of patient advocacy and industry relations, said in a press release.
"We've heard directly from these siblings that they often put their own needs aside to provide support for their loved ones," Keller said, adding, "Acadia is excited to establish the Rett Sibling Scholarship to recognize the goals and aspirations of these unsung heroes, while providing meaningful opportunities for those looking to pursue their dreams through higher education."
The global prevalence of Rett, a rare neurodevelopmental disease that almost exclusively affects girls, has been estimated at 7.1 cases per 100,000 female individuals. The genetic condition impacts brain function and causes cognitive, sensory, motor, and emotional disturbances, as well as problems with breathing, digestion, and the heart.
Children living with Rett typically experience the diminishment or loss of previously acquired skills, and while every disease journey is different, most patients will ultimately lose their ability to walk and to communicate.
Matthew and Anna Heimburger have a daughter Lucy, who has Rett, as well as two sons, Mason and Fischer.
"In our family's experience, Lucy's brothers have been integral to her ongoing care and they also inspire her to try new things, find new interests, and keep her engaged in the world around her," the Heimburgers said.
"The Rett Sibling Scholarship recognizes siblings' commitment to their loved ones and is an important reminder that their dreams, too, belong at the forefront," these parents said, adding, "As a parent, the most important thing we can do is to ensure that our children feel supported no matter what challenges they may have to face."
The program is open to students in good academic standing who are pursuing higher education at accredited colleges and universities, or technical, trade, and vocational schools. Students may be enrolled in two- and four-year undergraduate programs or in graduate studies.
Along with the scholarship application, submissions must include academic transcripts, information about family circumstances, and an attestation of the sibling's Rett diagnosis. Applicants must state their goals, and submit an essay about how having a sibling with Rett has influenced their life path and how they view the world.
The program's independent review committee will consider a number of factors in their selections, including the applicant's academic performance, family and personal circumstances, school and community activities, the essay, and financial need.
The applicants' sibling with Rett need not be on any Acadia therapy to apply. The company in July announced expansion of its licensing agreement with Neuren Pharmaceuticals to commercialize Daybue (trofinetide) — the sole therapy federally approved for Rett — outside of North America.
"Families affected by Rett syndrome navigate many challenges, from medical care to logistics to financial strain," Acadia said on a scholarship program webpage. "Siblings often fall in the middle, helping parents with caregiving and being a loving, supportive sibling — all while facing obstacles to their own goals."