Adults With Rett Require Tailored Care Program to Manage Symptoms, Study Says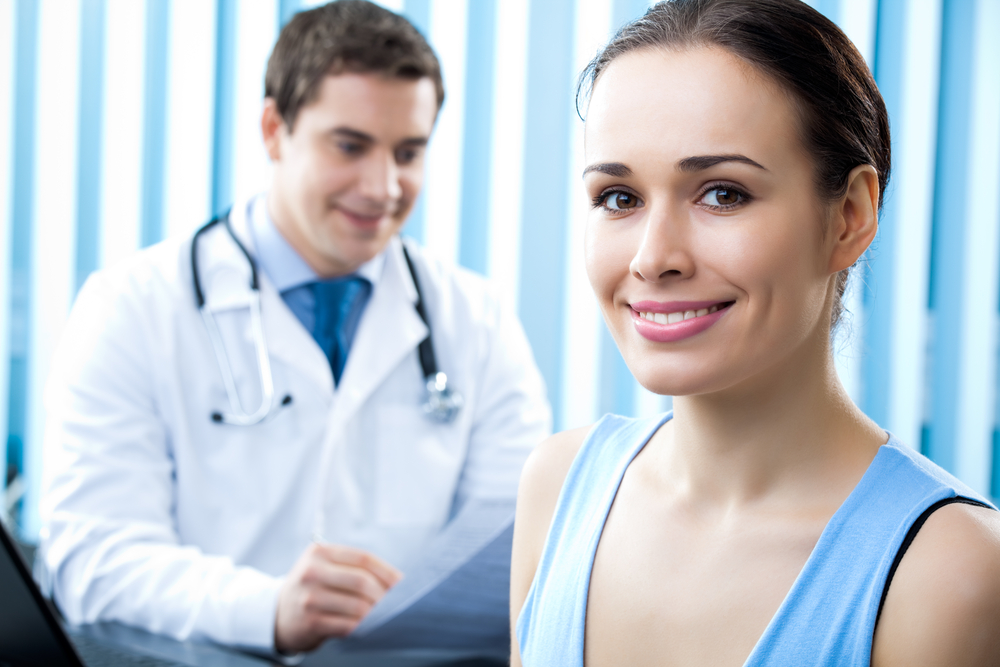 The transition into adulthood of women with Rett syndrome warrants a tailored program and a multidisciplinary team to provide the best clinical care, according to a 13-year Italian study of the complex symptoms experienced by these patients.
Most adults with Rett deal with symptoms ranging from epilepsy and bone density problems to gastrointestinal issues and sometimes sleep and behavior difficulties.
The study, "Phenotypes in adult patients with Rett syndrome: results of a 13-year experience and insights into healthcare transition," was published in the Journal of Medical Genetics.
Rett syndrome, which almost exclusively affects females, is a complex disease that usually has its first manifestations during early childhood. Typical symptoms include impairments in hand skills and spoken language, as well as difficulties walking. The condition affects brain function and results in cognitive, emotional, sensory, and motor problems. It also causes autonomic problems, meaning difficulties with breathing, digestion, and heartbeat.
Although large studies have reported that most Rett patients reach middle age, little research has focused on adults with the disorder and the care they need. Furthermore, most of the studies to date have used questionnaires completed by caregivers and not information from patients.
Researchers at the Università degli Studi di Milano, in Italy, had evaluated the clinical features and health status of adults with Rett in a prior study. That study, which mostly used information collected from parents, demonstrated that adults with Rett have a complex set of symptoms that require more extensive medical care.
Now, the same team conducted a clinical study based on a 13-year medical records review of adults with Rett, who were followed at a specialized clinic at the San Paolo University Hospital, in Milan.
In total, 56 women with Rett, with a median age of 29 years (range 19–49), were included in the analysis. Most (47 patients; 84%) had a mutation in the MECP2 gene — the most common cause of Rett — and all but four women had a diagnosis of classic Rett.
To ensure consistency, the researchers focused their analysis on the 50 patients with mutations in the MECP2 gene or with a clinical diagnosis of typical Rett.
Regarding motor skills, 27 of these women (54%) lost the ability to walk independently, while 18 (36%) were able to walk with support, and five (10%) were able to walk unattended.
Epilepsy was diagnosed in 47 patients (94%), with 12 (26%) failing to respond to therapy. This group included 10 women (21%) with monthly seizures. All but five patients were treated with antiepileptic drugs.
Ten women (20%) had extrapyramidal symptoms — movement disorders due to medication — including dystonia, in which muscles contract involuntarily, and tremors. All patients showed signs of hand stereotypies, meaning involuntary, repetitive hand movements.
Sleep problems were seen in 20 patients (40%), interfering significantly with family habits in seven women (14%). Melatonin was the most common treatment for this group.
In turn, behavior problems, including irritability, agitation, or crying/screaming outbursts, were seen in 18 patients (36%). Six were on antipsychotic medication, mainly risperidone (sold as Risperdal, among other names).
Skeletal issues were common: 44 women (88%) had low bone density and 35 (70%) had scoliosis, or a sideways curvature of the spine. Among those with scoliosis, eight had to undergo surgery and 14 needed bracing.
Gastrointestinal problems also were frequently reported, and detected in 43 patients (86%). A total of 42 women (84%) had constipation, while 14 (34%) had gastroesophageal reflux.
Irregular breathing was seen in 30 patients (60%), 27 of whom experienced apneas or breathing stops. Such episodes were associated with hyperventilation in 12 women (24%). No cardiac involvement was identified in this group.
Menstrual irregularities were frequent. Six women (12%) experienced recurrent urinary tract infections.
Based on these findings, the researchers defined a set of surveillance and management recommendations for adults with Rett. Such recommendations, the investigators said, would ensure optimal and necessary care for women with Rett in adulthood.
Patients should be offered genetic testing and family counseling, the researchers said. In the case of neurological symptoms, the team recommended neurological assessments performed every year. Bone density should be monitored every one to two years. In addition, examinations of the gastrointestinal tract, teeth and heart, as well as general blood assessments should be performed on a yearly basis, the team said. A gynecology consultation was recommended every one to two years, including at least one pelvic ultrasound after puberty.
Overall, defining the symptoms of Rett in adults "demonstrates the importance of a transitional programme and the need of a dedicated multidisciplinary team to optimise the clinical management of these patients," the researchers wrote.
"Larger international studies assessing the medical problems of adult women with [Rett] and experiences from other adult clinics are highly encouraged," they concluded.