Novartis to Seek Approval by Year's End to Test Gene Therapy Candidate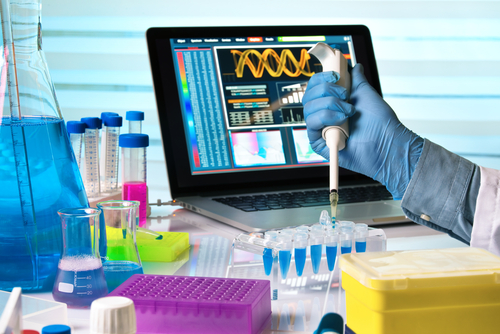 Novartis Gene Therapies is planning to submit an investigational new drug application (IND) for OAV201, its Rett syndrome gene therapy candidate, by the end of the year, the company announced in a letter to the Rett community.
If the IND is approved by the U.S. Food and Drug Administration (FDA), Novartis would be allowed to begin clinical trials to test the therapy in people with Rett syndrome.
"We recognize the significant unmet need among patients with Rett syndrome and want to again assure the Rett community that we are fully committed to pursuing a gene therapy for Rett syndrome, and that we are continuing our work with a sense of urgency and purpose," the OAV201 development team at Novartis wrote in the letter, shared on the Rett Syndrome Research Trust's website.
Monica Coenraads, CEO of the trust, noted that FDA clearance of the IND could enable a clinical trial starting in late 2021 or early 2022.
"While we are disappointed that the clinical trial can't start sooner we are encouraged by Novartis' commitment to the Rett program," Coenraads said. "We also recognize the critical importance and the time that it takes to get things exactly right for the IND and for the trial."
Rett syndrome is mostly caused by mutations in the gene MECP2. The aim of gene therapy is to deliver a non-mutated version of the MECP2 gene to a patient's cells, thereby enabling the production of a healthy form of the MeCP2 protein that is important for brain development and the regulation of other genes. OAV201 accomplishes this using a specially engineered viral vector called AAV9.
The gene therapy, formerly called AVXS-201, was originally developed by AveXis, which has been acquired by Novartis and rebranded Novartis Gene Therapies.
The company had previously submitted an IND to the FDA; however, this original application was withdrawn in 2019 after reports surfaced of data manipulation that led to inaccuracies in the company's FDA application for another gene therapy for a different disorder. That application supported the approval of Zolgensma, a since-approved gene therapy for spinal muscular atrophy.
At the time, Novartis decided to repeat or conduct new animal studies, in addition to other quality control checks, to have a more robust data package for a revised IND request for this investigational gene therapy. The company later announced that these additional tests had largely been completed, and the development of OAV201 was moving forward.
The Rett Syndrome Research Trust and Rettsyndrome.org have worked together with Novartis on advocacy and awareness for Rett, as well as "biomarker and outcome development," according to the company.
"We look forward to continued partnership with the Rett community and commit to providing you with updates on a regular basis as we have more information available to share," Novartis' letter concluded.